Press release: 13 October 2020
Jerusalema Dance Challenge!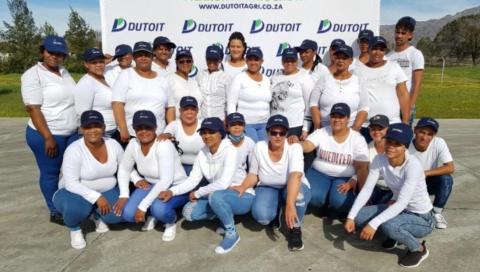 The "Jerusalema" dance challenge is taking over the internet and the world! 
Millions of people from across countries are dancing and singing to Jerusalema, a hit song by South African musician Master KG, featuring the voice of South African songstress Nomcebo. 
The challenge grew during the first peak of the corona crisis and is a symbol of connectedness.
Also the Dutoit packing facility showed us their dance moves, to contribute to this symbol of worldwide connection during the corona pandemic.
Watch it yourself: https://www.facebook.com/DutoitAgri/videos/343133570426776/